While the political arena is as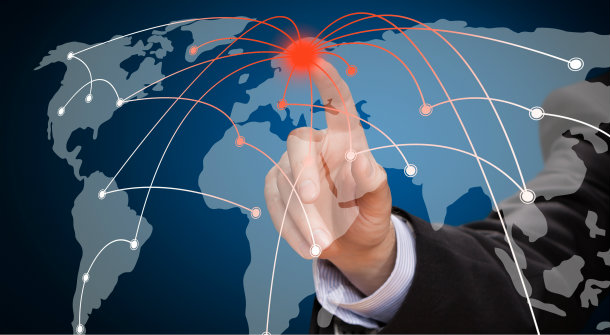 contentious as ever, there is no debate about the volatility in global trade today. The only true constant is the state of upheaval: from growing protectionism and the rapidly changing regulatory environment to cargo theft and pressure from consumers, organizations must determine the best way to adapt. Two key factors are visibility and agility. Supply chain visibility is an oft-overlooked, yet critical, capability for today's organizations. This complex feature requires maintaining sight of business goals and the benefits of various methods and solutions for maintaining visibility. While many companies are wrangling several different enterprise solutions to help provide a complete picture, there exist a few single solutions that keep the entire supply chain in the picture.
Know your Supply Chain
In this era of stepped-up enforcement, organizations must be aware of every facet of their supply chains. From sourcing and manufacturing through transportation and delivery, visibility can prevent problems before they happen and allay the possibilities of delays and detentions. When delays and detentions do happen, agile organizations respond immediately with documentation to speed cargo release and mitigate further problems. Regulatory roadblocks in the form of restricted party screening, certificates of origin, and complex entry requirements can be mitigated through efficient supply chain management solutions that include visibility over the entire process.
Technology has caused rapid shifts in how we track and monitor the movement of raw materials and goods. Just a few decades back, the supply chain was managed with reams of paper, pens, and landline telephone calls. The advent of computers, barcode scanners, and instant communication via the internet revolutionized logistics and supply chain management, and technological capabilities continue to evolve. Today, every piece of cargo is tracked and monitored electronically, and the best systems integrate all points of the supply chain into one accessible solution.
Reimagine the Customer Experience
Along with the evolving technology comes evolving demands from consumers. An infinite array of product choices and customizations is open to consumers, and they expect swift delivery and clear communication at every step. And yet despite these evolving requirements, consumer demand and consumer confidence remain low, with retailers closing storefronts and folding entirely in rapid succession. For those companies still managing this volatile environment, bottom lines are bottoming out, and quick turnovers on inventory are a must to maintain market traction. To keep on top, organizations need to micromanage the supply chain process through visibility, right down to the SKU level.
Transparency goes hand-in-hand with visibility, in today's climate of active consumers and information overload. Organizations who want to gain or maintain leadership in consumer confidence must have access to every step of the production process, from raw material orders to delivery at the customer's doorstep. Innovation should be supported, and not hindered, within supply chains via increased visibility from start to finish. Direct management of raw materials supply and demand improves the ability to make design changes based on actionable information while reducing the development cycle for new products. When organizations embrace visibility, they can mitigate risk, respond instantly to consumer preferences, and quickly resolve issue as they arise.
Read the rest of this Supply Chain Digest article to learn how your company can remain agile and keep its supply chain on time despite inevitable disruptions.