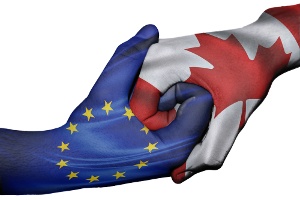 Amber Road has previously reported extensively on the Comprehensive Economic and
Trade Agreement (CETA). Under negotiation for almost five-and-a-half years, CETA
was approved in a close vote by the Members of the European Parliament (MEPs) on 15 February 2017. It was signed by both the European Union and Canadian representatives in October 2016, and first received a positive recommendation from the EU International Trade Committee in the European Parliament (EP) on 24 January 2017.