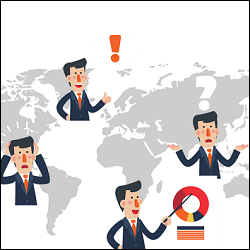 During our webinar with SupplyChainBrain last month, Ryan Miller of Dick's Sporting Goods discussed how the company has adopted new technology to automate and simplify the supplier relationship management process, making it easy for sourcing executives to make quick, informed decisions about their suppliers. Several viewers asked questions during the webinar, and while our speakers were unable to answer them all live, Ryan Miller and Gary Barraco have answered the additional questions here.
Q: Does your implementation of Amber Road integrate with other systems?
Ryan: Yes, absolutely. We are integrated today with Flex PLM from PTC. That's our main development system where we are doing all our tech packs, and that's where our product information starts. Amber Road comes at the beginning. So as we are onboarding a vendor, all that vendor data is fed from Amber Road into PTC. And then later on after development is through, we feed the data back from PTC back over to Amber Road for product testing and materials testing. It's one continuous back and forth integration.