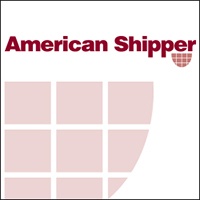 On June 21st, Amber Road in conjunction with American Shipper broadcasted a webinar entitled, Framing the Total Landed Cost Picture. Our presenters, Suzanne Richer and Phanibhushan Reddy from Amber Road, received several questions throughout the webinar, but unfortunately we did not have time to address them all during the live broadcast. We have compiled their answers into a Q&A document - here is a preview:
Are FREE Trade Zones and FOREIGN Trade Zones the same thing? If not, what's the difference?
Foreign trade zone and Free trade zones are functionally the same; they allow companies to take advantage of duty savings and deferral programs. However, the compliance requirements may vary between zones.
Can an FTZ be part of a customer's warehouse distribution network or is it always a 3rd party location?
A foreign-trade zone (FTZ) is an area where foreign and domestic merchandise or commodities are considered to be in an international commerce zone and not within a U.S. Customs territory. Companies can set up facilities to manufacture or assemble, distribute or store, repack, repair and test or inspect finished goods. However, direct retail sales are prohibited.
What are some of the most often-forgotten elements of a total landed cost calculation, especially in terms of duty management programs?
In general, taxes and fees applicable on goods imported do not attract much attention. For example, Value-Added Tax (VAT) or Goods and Services Tax (GST) are applicable to imported goods in some countries, which contribute significantly to the total landed cost. Access to landed cost calculation tools with the most up to date taxes/fees rates will certainly help to get better clarity of the cost elements.
Click here to view the entire Q&A document. Some responses are unavailable at this time and will be provided on a later date.
Did you miss the live webinar? Click here to view it on-demand!
Amber Road's Duty Management solutions help companies simplify and automate the qualification and administration process of preferential trade programs along with managing Foreign-Trade Zones. Click here to download this brochure.