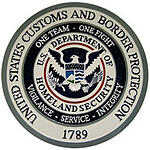 As the U.S. Customs and Border Protection (CBP) continues to play an increasing role in regulating trade, 2014 will bring about big changes at the agency, which will directly impact importers and exporters. Attorney Peter Quinter, who chairs the Customs & International Trade Law Group of GrayRobinson, P.A., has compiled a list of 10 predictions about where CBP is headed:
CBP will get a permanent commissioner
CBP will get a big budget increase
Congress will pass a Customs reform bill to increase focus on examining merchandise in containers
CBP will perform a record number of importer audits, aimed at companies attempting to avoid payment of antidumping duties
CBP will place a high priority on cracking down on intellectual property violations
CBP will place more officers in U.S. embassies and consulates to expose counterfeit goods and narcotics destined for the U.S.
The U.S. Government Accountability Office will issue a critical report about CBP's system for selecting the cargoes that should be considered high-risk
A record number of licensed customs brokers will be counseled by CBP's Broker Management Offices and assessed penalties for violations
Customs-Trade Partnership Against Terrorism (C-TPAT) will expand its membership categories to include warehouses and trucking companies
CBP employees will see a significant bump in pay, resulting in more motivated Customs officers
For more information on these CBP changes, please read this Forbes article.
This post was published on February 17, 2014 and updated on February 6, 2015.