Given the advantages of NAFTA and other free trade agreements, exporters and importers seek to widen the advantages of reduced duty impact by participating in trade agreements.
However, developing expertise on the complex rules associated with NAFTA and free trade agreement qualification is difficult and individuals within firms responsible for signing certificates may not have the expertise required to complete the form.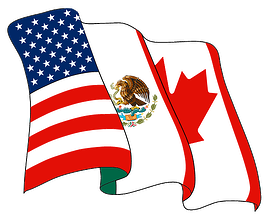 After surveying import and export compliance managers from 200 firms, Customs & Trade Solutions Inc and Management Dynamics have compiled key statistics into our latest benchmark study, "Best Practices for Managing NAFTA and Free Trade Agreement Programs."
Despite the hurdles for developing NAFTA and Free Trade Agreement (FTA) expertise, the programs bring strong benefits to companies.
For exporters, signing a NAFTA certificate allows their customers to legally declare a lower, preferential duty rate in the receiving country – making the exporter's product more competitive on pricing than exporters not qualifying their product for NAFTA.
For an importer, cost savings associated with NAFTA qualifying products can be high and a major impact on the company's bottom line. Most survey respondents recognized savings of $50,000 to $500,000 annually due to NAFTA and/or other Free Trade Agreement qualifications – a strong indicator for the company to continue to pursue free trade agreement programs.
The benchmark study also revealed key findings in NAFTA qualification management:
86% of all firms used a manual process to manage their NAFTA data

Only 34.3% of all companies were confident of the information they shared with Customs and their Customers through the NAFTA certificate

32% of respondents have had their customs group audited in the last 3 years
Additionally, firms qualifying products for trade agreements realized significant savings, with 28.2% of the participants posting savings of $500,000 or more per year. Clearly working with trade agreements can result in substantial savings to a firm, justifying both the staff and training programs for maintaining accuracy with the filing of NAFTA certificates.
On the other hand, 36% of all companies could not qualify their duty savings through their NAFTA / FTA programs. Management resources are generally allocated to programs where impact on the bottom line is quantifiable - so the key insight here is to start measuring your savings (or unnecessary spend if you have not implemented NAFTA) in order to secure future support of your programs.
Curious about what else the survey uncovered? If you'd like to benchmark your best practices, download the NAFTA Benchmark Report for yourself!