This post highlights the importance of doing the appropriate research and background checks of all the cost and regulatory elements BEFORE you commit buying components or finished goods from new off shore vendors.

This article is a reprinted with permission: Bob Cowie, VP Consulting, GHY International
International Sourcing Strategies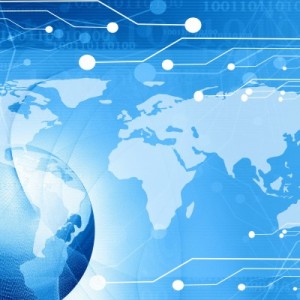 Taking a proactive approach to the implications of offshore sourcing helps protect your bottom line. Many North American manufacturers are finding it increasingly challenging to deal with a growing influx of imported materials and products originating from off competitors, especially those based in China and India.
These competitive pressures are compelling Canadian and US companies to consider various measures to protect market share, including shifting their sourcing arrangements for components, peripherals and finished products outside of North America, to take advantage of lower cost alternatives originating in the emerging economies of Asia, Eastern Europe and South America.
This post highlights the importance of doing the appropriate research and background checks of all the cost and regulatory elements BEFORE you commit buying components or finished goods from new off shore vendors.
Why is this more important than ever?
Because North American manufacturers have traditionally sourced most of their materials in the US., Canada or Mexico, where duty is generally not an issue of the goods are NAFTA qualifying, and Customs and regulatory issues are well documented and understood. These assumptions can not be taken for granted when sourcing goods outside North America. Canadian and US importers are encouraged to review the full spectrum of variables, including currency exchange ratios, marking and packaging requirements, duty rates and tariff treatment, anti-dumping/countervailing duty applicability, duty drawback eligibility, and NAFTA eligibility, if the offshore components are incorporated into products ultimately sold in Canada or the US.
For example, purchasing motors in China that are incorporated into machines you manufacture in Canada for sale to a customer in the US, may negate the finished product's NAFTA eligibility and duty free status, thereby increasing the ultimate cost of the product, and possibly eroding your margin or forcing you to raise your retail price and risking your competitive position.
Conversely, if you purchase the motors from China and sell them to an US customer in the same condition and without modification, you may be eligible to recover all Canadian duties paid at time of import under the Duty Drawback program. Of course you will need to assess all the trade offs to arrive at a bottom line comparison that takes all the factors into consideration, and gives you and "apples to apples" view of the offshore versus North American sourcing options.
Taking a proactive approach to studying the implications of off shore sourcing can confirm that you will achieve the desired competitive cost advantage, help you avoid unexpected costs or surprises, and minimize the probability of unexpected regulatory issues with Canada Border Services Agency or United States Customs and Border Protection