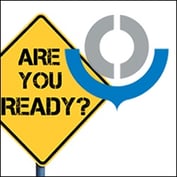 The World Customs Organization (WCO) has announced significant updates to the Harmonized System (HS), which will go into effect in 2017. These changes could have a major impact on your company's global trade processes and international supply chain. Are you prepared?
New amendments address multiple factors:
Resource management, especially fish,

bamboo and rattan harvesting
Public health and safety considerations
Changing trade patterns that include low and high trade volumes
Clarifications for existing headings and subheadings
Improving alignment of the French and English text
Some key questions to analyze prior to January 1st include: Which headings and subheadings will impact the organization? Where are current HTS codes maintained? How many systems need to be updated with new codes? Who is responsible for ensuring the successful update of systems and databases?
Check out Amber Road's new infographic to learn how to prepare for the upcoming HS Classification changes! You can download a PDF of this infographic by clicking here.
To dive deeper into the subject, view our on-demand webinar WCO 2017 HS Changes: Is Your Company Prepared? Experts in global trade content discuss how your company can address the upcoming changes.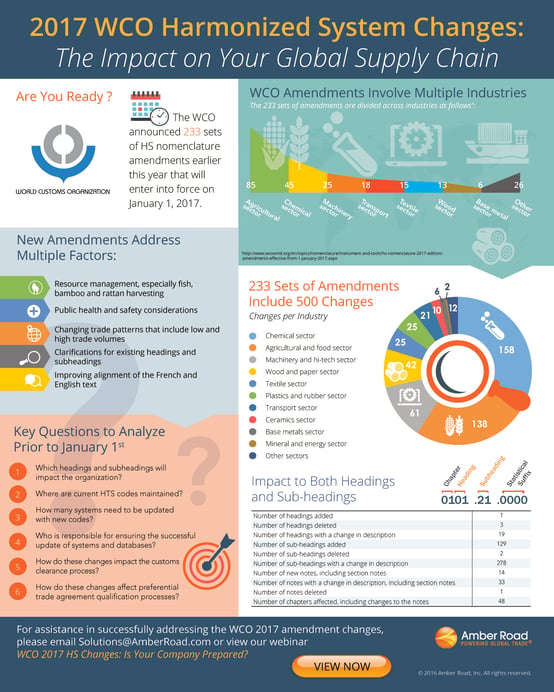 This post was published on December 1, 2016 and updated on December 1, 2016.