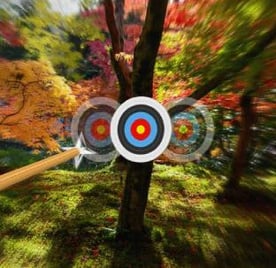 U.S. Customs and Border Protection (CBP) set up Automated Commercial Environment (ACE) with the intent of providing importers a "single window" to submit data to other U.S. agencies. But instead of finding a steady mark to hit, shippers are struggling with the complexities of importing under ACE and the partner government agencies (PGAs).
A Moving Target: The Complexities of Importing Under ACE And The PGAs is an American Shipper white paper that exposes the uneven levels of ACE integration from PGAs. As the sponsor of this white paper, Amber Road contributes to the conversation by offering how global trade management automation can help importers navigate among the chaos.
The ACE program initiated a new era of electronic data submission for importers but now PGAs often request more data that wasn't previously required. Alongside the increased requirements, importers are burdened by the collection and maintenance of compliance-related data elements.
PGA By The Numbers:
The American Shipper white paper's highlights include:
Examples of PGAs that have veered off-target & three main factors as to why

Which PGAs are best aligned with ACE & which are the biggest burdens

How importers can combat the variance between agencies and additional data requirements
What is the main takeaway you can get from the moving target of PGAs and ACE?
Trade Automation. The burden of collecting and managing PGAs' new data requirements is best supported through automation. As a global trade management software company, Amber Road, specializes in soothing the challenges that ACE has provoked. To pick up some of the slack, Amber Road's platform streamlines the government agency requirements and offers comprehensive master data management support for PGAs. Our Import Management can be implemented with any existing ERP solution to help a supply chain team deal with the challenges of compliance. The import solution was enhanced to support 13 agencies and 19 specific programs while managing the rapidly changing PGA reporting requirements.
The A Moving Target: The Complexities of Importing Under ACE And The PGAs highlights 3 main ways that trade automation helps:
Guidance

Mass-update features

Updates via plug-ins
Download the white paper
to learn more about ACE, the PGAs, and what you should be doing!