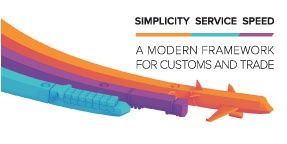 As importers and exporters shuffle into work today, they'll soon realize that their professional landscape has dramatically changed forever. As of May 1, 2016, the Union Customs Code (UCC), a significant step towards the modernization of EU customs, serves as the new framework regulation for the rules and procedures of customs throughout the EU. The UCC should be seen as a natural evolution towards a modern customs environment, as it allows the EU to streamline customs legislation and procedures further and begin the final shift of 28 customs authorities to a paperless and fully electronic environment. In addition, the concept of compliant and trustworthy economic operators (AEO) is strengthened with the UCC.
By moving to an e-customs system under the UCC, electronic data exchange between importers and exporters will become extremely important, reducing the relevance of paper documents. I believe that between now and its full implementation, it's imperative for businesses to ensure that they provide customs authorities with quality data and reports. In other words, before you can optimize processes and procedures within your organization, you must verify incoming and outgoing data first, with the goal of achieving high quality data that is complete, timely and accurate – every time!
This is where Global Trade Management (GTM) comes into play. It is here that the new customs rules under the UCC would be collected and updated. Global trade content combined with strong trade compliance logic will screen both incoming and outgoing data against applicable trade regulations and filter out those that need further work before they can be shared with the authorities.
A future system that is ready for the e-customs vision under the UCC would hold the new regulations and other trade data in a centralized database. Relevant trade documents would be linked to a transaction and stored in a central storage repository so that businesses can make small daily checks and prepare for larger internal and external audits. You would make use of agile technology to integrate the processes of all departments, actors, and stakeholders in the trading process to meet your third party compliance obligations and send out only verified data.
We are looking forward to operating in such a modern, compliant world.
Welcome UCC – bring it on!
If you're interested in learning more about how the EU UCC will affect your company, watch our on-demand webinar, New EU Union Customs Code – What You Now Need to Know.
This post was published on May 2, 2016 and updated on May 2, 2016.