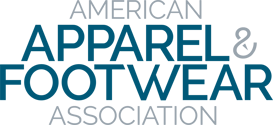 The apparel and footwear industry is fueled by consumers who expect instant gratification. On top of these high demands, the new administration, dramatic changes to shipping and logistics, and shifts in sourcing practices have thrown the industry a curve ball. Although it goes without being said, the apparel and footwear industry has evolved into a complex and rapidly changing environment.
Luckily, technology has been simultaneously evolving to meet and serve the needs of the industry in all its complexities. Those who are looking ahead, understand that collaboration is a critical component to minimize risk and ensure a smooth operating supply chain. They have chosen to harness global trade management solutions to alleviate the stress of their supply chains and optimize their sourcing operations in order to meet their customer's demands through rapid speed to market and therefore secure loyalty.
Amber Road is excited to attend the American Apparel & Footwear Association (AAFA)'s Sourcing Conference: Supply Chain Innovation: The Right Course. The conference will be held at the Fashion Institute of Technology (FIT) in New York City from Wednesday, June 7th to Thursday, June 8th. Key players in the apparel and footwear industry will explore the greatest solutions to today's supply chain and sourcing challenges.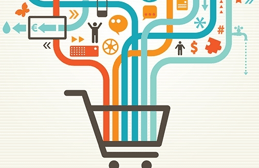 Gary Barraco, Amber Road's Director of Global Product Marketing, will be a panelist for 'State of Sourcing – Trends, Shifts, and Looking Ahead' on Wednesday, June 7th at 11:30AM. Gary will present alongside the Productions Moderator; Anna Czerwinska (Head of Marketing and Communication, OEKO-TEX® Association) and panelists; Amy Leonard (Vice President of Sourcing, Stitch Fix), and Robert Riccoboni (Senior Vice President of Product Engineering, Sourcing and Production, Kenneth Cole).
Gary will contribute his industry expertise on how the trend of fast fashion has affected sourcing and supplier relationships. The session will also provide a juxaposition on the importance of speed, quality, cost and innovation. The panel is heavily based on audience participation so come prepared with your most pressing sourcing questions.
As a sponsor, Amber Road will be hosting a welcoming reception, and we believe nothing says 'welcome' quite like a rooftop happy hour! Attendees are encouraged to join us from 5:30PM to 6:30PM on Wednesday, June 7 at the Rare Bar & Grill Chelsea for networking, drinks, giveaways and beautiful NYC views.
This post was published on June 5, 2017 and updated on June 5, 2017.