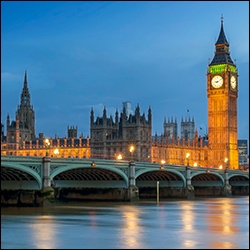 Is your organization prepared for the upcoming changes as the implementation of Brexit approaches? Once 29 March 2019 rolls around, your company must have the proper trade compliance processes in place to navigate in the post-Brexit landscape.
Amber Road's Global Trade Academy is here to support your organization through this trying process. Join our upcoming webinar, Navigate the Post-Brexit Landscape: Achieve Authorized Economic Operator (AEO) Status on Tuesday, January 16, 2018 at 11:00AM EST.
In a post-Brexit landscape, the Authorised Economic Operator (AEO) certification scheme is likely to become the indispensable method to endorse UK businesses as "trusted traders," enabling faster clearance of AEOs' goods at the border, mutual recognition with third countries (like the EU) and, access to financial and logistical benefits.
Suzanne Richer, Director of Trade Advisory Practices at Amber Road, will present the following topics:
AEO in the global & UK context
Getting C-suite buy-in for your AEO project
Sample procedures and plan of action to implement AEO with clear milestones to engage and hold your team accountable
Overview of the Certified Authorized Economic Operator (CAEO™) Specialist Program
This webinar will provide a strong backdrop to the future export compliance landscape so your company can prepare an AEO checklist.
To prepare businesses for achieving and maintaining a long-term sustainable AEO accreditation, Amber Road's Global Trade Academy has designed a UK-first Certified Authorised Economic Operator Specialist Programme.
If you're located into the EU and interested in gaining a detailed understanding of the AEO program and how to effectively plan and design, implement, maintain and sustain AEO certification – stay tuned for our upcoming course dates!
Until then, join our upcoming webinar to better understand how to obtain and maintain AEO certification in the UK.

This post was published on January 12, 2018 and updated on January 17, 2018.