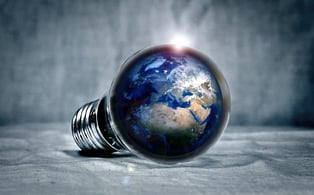 The concept of agility has emerged as sustainable source of competitive advantage in face of the current global supply chain challenges. Preceding agility, is the need for a digitized supply chain—making a 'digital transformation' the first step to drive further value. Research has revealed that agility is the primary value derived from digitizing.
Digital transformation enables companies to realize the competitive advantage of agility, alongside reduced costs, minimized risks and enhanced visibility. Amber Road's new eBook, Digitization Creates a Strong Value Chain: Enabling Supply Chain Agility, is the first issue of a four-part series. It explores why supply chain agility has emerged as a dominant competitive vehicle for organizations operating in such an uncertain and ever-changing business environment.
IDC predicts that, by 2020, digitally-mature companies will achieve $430 billion in productivity gains over their less connected peers.
As an integral cog in the mechanics of a supply chain, agility is extremely difficult to execute on a consistent basis. To provide a holistic view, the Enabling Supply Chain Agility eBook dissects this concept by goals, objectives and means of measure. Agile-centric goals are split between four primary groups: centralization, standardization, flexibility, and control-tower.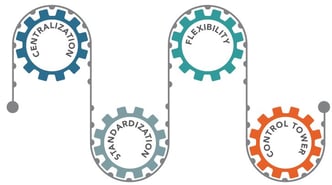 Centralized global supply chain – Amber Road considers centralization as a "single version of the truth." This concept translates across people and systems to ensure that all dimensions of the supply chain are connected on a singular platform.
Standardized global trade transactions – Global companies must implement a single standard of processes throughout the world to reduce regulatory compliance risk, boost efficiency and achieve supply chain visibility.
Flexibility in a changing world – A competitive advantage is derived from the ability to react quickly to changing requirements while maintaining low costs and minimal risk. Flexibility enables a global organization to achieve agility within a rapidly changing environment.
Global supply chain control tower – A strong infrastructure enables supply chain collaboration across suppliers and partners empowering decision makers to take effective action in real-time.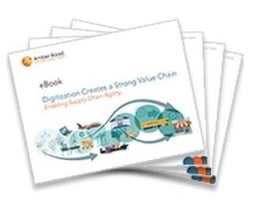 In today's business climate, an enterprise supply chain can only realize agility through the four main goals: centralization, standardization, flexibility and control tower. Once achieved, agility enables an organization to manage it's supply chain through a plethora of challenging scenarios.
For a deeper look into the goals, objectives, and means of measuring agility, download Amber Road's new eBook.
Don't forget to stay tuned for the continued series by subscribing to Amber Road's Global Trade Talk blog.

This post was published on January 9, 2018 and updated on January 9, 2018.