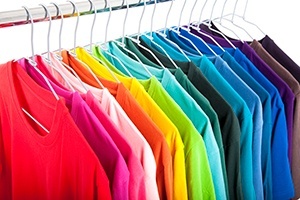 For the past 29 years, United States Fashion Industry Association (USFIA) and the American Import Shippers Association (AISA) host the Apparel Importers Trade & Transportation Conference. As the premier annual event for the fashion industry's trade and transportation community, the conference gathers over 200 industry executives.
Amber Road is excited to attend and sponsor this year's 29th Annual Apparel Importers Trade & Transportation Conference on November 15, 2017 in New York City. As the Mobile App Sponsor, Amber Road will introduce the event app where attendees can plan their agenda, network, and access exclusive conference resources.
Attendees from major fashion and apparel brands represent an array of different backgrounds including; logistics, transportation, trade and customs compliance, sourcing, retail strategy, and global operations. This collection of expertise inspires strong discussion and exploration of the changes and trends throughout various dimensions of the industry.
Gary Barraco, Amber Road's Director of Global Product Marketing, will follow up the conference welcoming remarks with an introduction to the app as well as some special giveaways for the app's top ranking users. Attendees are encouraged to participate in several polls that will be pushed across the app throughout the day.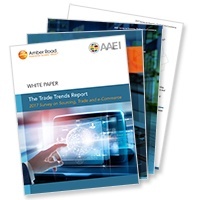 After partnering with AAEI to release 'The Trade Trends Report: 2017 Survey on Sourcing, Trade and e-Commerce,' Amber Road is particularly interested in sharing and learning more about industry trends with conference attendees. Amber Road is looking forward to learning how the changes to trade and transportation policies and politics in 2017 will and have impacted fashion on a global level.
As a global trade management solution provider, Amber Road keeps supply chains moving for retailers and manufacturers. Companies like Abercrombie & Fitch, Caleres, Levi's, PVH, and VF implement Amber Road's solutions for seamless compliance and supply chain visibility capabilities. For further information and case study examples, check out Amber Road's resource library.
Conferences like the Apparel Importers Trade & Transportation Conference help us learn how to better serve the fast-paced and ever evolving fashion industry. We hope to have you stop by the Amber Road booth to discuss your global trade challenges, pick up a copy of 'The Trade Trends Report,' and maybe even win a GoPro!

This post was published on November 14, 2017 and updated on November 14, 2017.