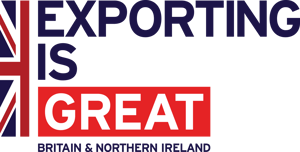 Amber Road is partnering with the UK Government's Exporting is GREAT initiative to help small and medium sized businesses in the UK jumpstart and expand their success in overseas markets.
Exporting Is GREAT aims to significantly increase the number of UK businesses selling internationally by providing support throughout all stages of the exporting process, from identifying opportunities through to winning international contracts. The initiative is part of the international GREAT Britain campaign and is scheduled to run through 2020.
As the prime GTM partner to join the initiative, Amber Road will provide key trade related content, Global Knowledge, for participating companies. Working with UK Trade & Investment (UKTI), the government department that helps UK-based companies succeed in the global economy, Amber Road is collaborating on a dedicated interface for trade management information, guidance and critical information. Amber Road aims to enable companies to quickly and easily evaluate the trade regulation aspects of an export opportunity, including the destination import customs requirements and potential beneficial trade programs, and guide them on the documentation requirements.
"We applaud UKTI's drive to help UK companies promote their offerings across the globe and are excited to play our part by removing some of the mystery that UK companies may associate with exporting," said Jim Preuninger, CEO of Amber Road. "This initiative aligns perfectly with our mission – a passion for helping companies of every size improve their understanding and efficiency in managing their international trade activities."
Trade and Investment Minister, Lord Price, said: "This government is aiming to inspire 100,000 more UK exporters to seek out new markets and sell their goods and services around the world by 2020. I'm delighted that Amber Road has become an Exporting is GREAT partner and I look forward to working together, to support more UK businesses and empower them to take advantage of the opportunities out there."
About Exporting is GREAT
Exporting is GREAT partners with major UK businesses to inspire and support 100,000 additional UK exporters to sell their goods and services overseas by 2020. Exporting is GREAT to support companies at every stage of their exporting journey – from identifying opportunities to winning contracts overseas.
At www.exportingisgreat.gov.uk ambitious UK businesses can register their interest for real-time global export opportunities, as well as access expert advice, trade services, training and events. The site contains thousands of export opportunities – worth hundreds of millions of pounds and organised by sector and market – which are easily accessible. A thousand new opportunities are being uploaded each month.
To find out more, visit www.exportingisgreat.gov.uk or read our full press release here.

This post was published on May 31, 2016 and updated on May 31, 2016.