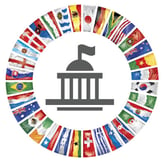 On April 1st 2015, President Obama signed an Executive Order (Executive Order 13694), "Blocking the Property of Certain Persons Engaging in Significant Malicious Cyber-Enabled Activities." Because of this order, Amber Road now officially screens against over 300 restricted party lists!
This Executive Order allows for the imposition of sanctions on individuals and entities determined to be responsible for or complicit in malicious cyber-enabled activities that result in enumerated harms that are reasonably likely to result in, or have materially contributed to, a significant threat to the national security, foreign policy, or economic health or financial stability of the United States. To learn more about the order, check out the official fact sheet produced by the White House.
Companies need to ensure that their restricted party screening (RPS) process takes into account updates such as this one. Amber Road's network of In-Country Content Providers (ICCP) and trade specialists monitor and screen against all major restricted party lists issued by government regulatory agencies worldwide. All restricted parties are compiled and updated using our ISO 9001:2008 certified 19-step process and maintained within Global Knowledge®, our global trade content database. Updates to international trade regulatory lists are processed daily to ensure that restricted parties are properly flagged before our customers' goods or services are shipped.
Interested in learning more about our restricted party screening capabilities? Check out our white paper Six Best Practices to Improve Compliance with a Restricted Party Screening Solution to learn how you can automate the RPS process with Amber Road.