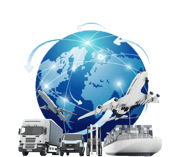 Risk in the supply chain comes in a variety of forms, including inadequate or poor product quality testing and supplier management programs. Additionally, enhanced government regulatory requirements have created an environment where strong risk mitigation practices are an imperative for avoiding lost sales and negative publicity.

Next month, Jenny Roman, Solutions Manager, Amber Road, will speak at the USFIA Fashion Forward Seminar on April 5th in Columbus, Ohio. This seminar will address the

future of trade policy, compliance, and supply chain management for the fashion industry.

Global manufacturers, distributors and retailers must take measures to help ensure quality standards, improve supply chain transparency and reduce corporate risks. Jenny will speak in the "Risk Management: Battling Black Swans" session. Below is her abstract:

Black swan events, the unforeseeable situations that lead to disruption, are all too common in global trade. They also draw attention to how critical supply chains are to sustaining business success.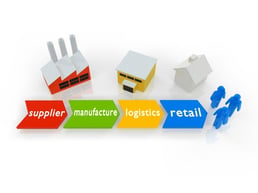 Given the ever-increasing reliance on suppliers across the globe to your supply chain, suppliers have their own web of sub-suppliers and contractors too, which makes the chain longer. Managing these suppliers with their complex network becomes an uphill task for the organization. However, with the proper tools and processes, organizations can develop a resilience to respond to and mitigate the damaging effects of a black swan.
Jenny will discuss how to implement a holistic and integrated supplier governance solution that will help you realign your existing supplier relationships, and build a new, more effective paradigm of supplier performance to avoid disruption.
Today's supply chains are increasingly complex, and companies must manage risks both proactively and reactively to avoid disruptions like quality issues, shipment delays, product shortages, and excessive expediting costs.
Download this white paper to discover the strategies your organization can employ to minimize global supply chain risks.
This post was published on March 21, 2017 and updated on September 8, 2017.