Say that five times fast! The Massachusetts Export Center's Export Expo is the state's largest and most important annual export event. This year's Export Expo revolves around the uncertainty of the current global trade landscape, and sessions will touch on some of the industry's pressing issues including NAFTA renegotiation, free trade policy, export control, sanctions, enforcement and more.
The conference will be held at the State Transportation Building in Boston on Friday, December 8th.The Massachusetts Export Expo strives to help companies navigate in today's dynamic and increasingly complex global trade environment – making Amber Road a proud sponsor of the event and its cocktail reception at the W Hotel Boston.Amber Road's own Suzanne Richer, Director of Trade Advisory Practice, will participate as a panelist on "Buttoning up Compliance Operations for Today's Global Trade Enforcement Climate." The panel will be held in Conference Room 4 from 10:30AM to 11:30AM. Richer will present alongside Kenneth Nunnenkamp, Partner at Morgan Lewis.
During this session, Richer and Nunnenkamp will address enforcement trends related to cross-border issues, including Customs compliance, AES compliance, and export controls, amongst other issues. Given such enforcement trends, the speakers will touch on risk assessment for compliance programs, and their suggestions for compliance program enhancement in these areas.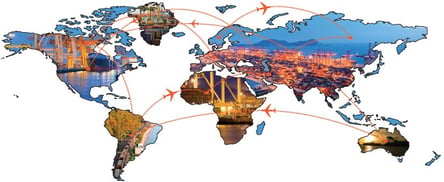 Jason O'Brien will attend the Massachusetts Export Expo as Amber Road's Export Expert. Jason will contribute his expertise during an 'Advice Clinic' and will be available throughout the conference to discuss your company's export needs. Be sure to stop by the Amber Road booth to chat trade, discover the benefits of export management compliance software, and enter our GoPro raffle!
Following the conference, Amber Road invites attendees to enjoy cocktails, hors d'oeuvres and networking at the W Hotel Boston – just a short walk from the State Transportation Building. From 4:00PM to 6:00PM, attendees will have the opportunity to wrap up their Expo experience amongst fellow export professionals.
Amber Road's export software enables companies to export without fines of delays, removing the risk in global trade. Through an automated solution, Amber Road helps companies reduce the risks and costs of exporting, and gain a centralized view of trade compliance. Stop by our booth to learn more!
This post was published on December 5, 2017 and updated on August 22, 2018.