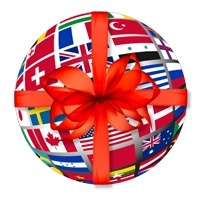 In April of 2017, the World Trade Organization predicted that global trade management was expected to recover in 2017 and 2018. This was reported even amidst the surge of policy uncertainty and growing protectionism due to various updates to export restrictions and sanctions, ongoing trade negotiations, etc. However, in order for this rebound in economic performance to take place, governments had to pursue "the right policy mix." Did this happen and, if it did, what does this mean for 2018?
Check out our webinar hosted by the United States Fashion Industry Association (USFIA), Wrapping Up Trade in 2017, to discover the major global trade trends from the past year, and how they will play out in 2018. Our panel of sourcing and global trade experts dove deep into the following topics:
Sourcing challenges including supplier optimization strategies, under-utilization of free trade agreements, and the risk concerns of early-stage product development
Export topics including sanctions, screening, and export controls
Updates on importing and the ACE PGA program
The business of global trade management is dynamic enough on its own - let alone the complications of endless policy changes. Watch our webinar today to discover what you need to know in order to prepare for the New Year.