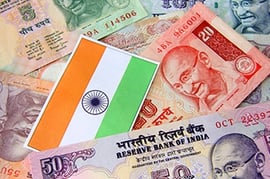 The latest trade data from the U.S. Census Bureau shows a steep increase in U.S. exports to India for 2017 – 18 percent – making it our 15th largest export market. India is the 11th biggest importer of goods to the U.S. as well, growing by a modest 5.6 percent from 2016 to 2017. The second-most populous country in the world, India is home to 1.3 billion people and a growing middle class. These figures help explain why India is increasing in attractiveness to U.S. companies looking to expand their global footprint.
International trade, in general, comes with a bevvy of challenges. When looking into new markets for export or manufacturing and sourcing, companies must consider a large number of factors prior to making their decision. In addition to labor costs, raw materials availability, and infrastructure, one of the biggest considerations is the regulatory environment. How complex are the import, export, and tax laws? What is the enforcement environment? How do localities differ from the overall country?
In India, a new tax law implemented last year has somewhat simplified this answer. Hailed as India's biggest tax reform ever, the Goods and Services Tax (GST) became a reality on July 1, 2017, replacing a complex, multiple indirect tax structure that saw large variation between localities and regions. One of the most important features of the GST system is that the entire supply chain is subject to GST, levied by Central and State Government concurrently. This impacts current and would-be importers and exporters to India, and must be a consideration for anyone doing trade there.
While the GST system simplifies some tax calculations, it adds complexities in other areas. Unlike most VAT/GST systems around the world, the India system does not have one flat rate on imports. Instead, taxes are levied based on HS codes, making proper classification of goods critical for cost and compliance. Certain transactions will require HS codes to be shown on the VAT invoices.
Jumping into trade with the India subcontinent will go much more smoothly with the right global trade management software solution provider. Amber Road provides both trade automation and content solutions for India and over 150 countries, making it the most comprehensive and robust set of global trade regulatory content, government regulations, and international business rules available. The identification and qualification of goods in Amber Road's Global Trade Management solution is powered by our proprietary Global Knowledge® capability. Global Knowledge® is more than just data, but rather, the combination of data and system logic. When applied in an automated way, this helps companies efficiently navigate the complex waters of cross border trade.
Global Knowledge is tightly integrated into the Import and Export solutions that enable collaboration with extended trading partners (suppliers, carriers, freight forwarders, customs brokers, etc.). It provides assurance that complete and accurate information accompanies all cross border transactions, as well as making all other pertinent information readily available to the parties that need it.
As always, Amber Road is ready to transform your global supply chain through digitization. Learn more about the latest India GST rates here.
To automate your global trade operations, click here to contact Amber Road.

This post was published on March 12, 2018 and updated on March 13, 2018.