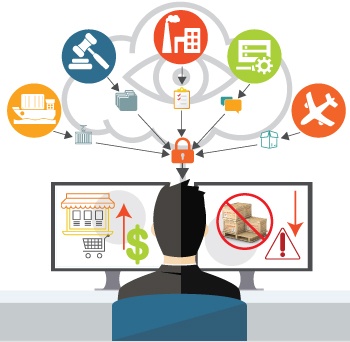 Everything we buy these days - a tube of toothpaste from Amazon, a TV from Best Buy, or a drone from Walmart - comes with alerts: "Your Order has Left the Warehouse!" or "Your Purchase is on its Way!", and of course emails with estimated delivery times usually from both the supplier and the carrier. It is what we've all become accustomed to and it's part of the retail phenomenon called the "Amazon effect."
Well, what if you instantly knew details on the location, arrival, and departure time of everything your own company shipped at

every step of its journey

from you to your customer?
What if this could all happen automatically, with no human intervention, as if "

by magic

?"
What if something becomes delayed at any step of the way you would be automatically notified, and a

revised schedule immediately created

?

What if this could happen with every single order, every single time, no matter where in the world it was going, no matter who the logistics parties were, day or night?

Wouldn't your customers be thrilled if they were automatically alerted to any adjustments in their delivery expectations?
With Amber Road's Global Trade Management (GTM) software there really is no excuse anymore for this to not be the standard practice in the industry globally. And for Amber Road's clients utilizing our Export Management and Supply Chain Visibility solutions, it is an everyday advantage.