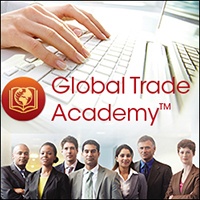 On July 12th, Amber Road's Global Trade Academy broadcasted a webinar on Labeling Apparel – Getting it Right! Our presenter, Robin Grover from Amber Road, received several questions throughout the webinar and unfortunately did not have time to address them all during the live broadcast. We have compiled his answers into a Q&A document - here is a preview:
Are there specific guidelines for faux fur labeling?
The FTC does not require faux (also called "artificial" or "fake" fur) to be labeled since it has no actual fur content[1]. Several states, however, have adopted their own regulations which mandate that if an item appears to be fur but does not so qualify the product's label must both state that it is "faux fur" and specify the actual fiber content. As a consequence, many major U.S. retailers of artificial furs and the suppliers of such products to them will require the inclusion of a faux fur label in all such products instead of maintaining two sets of faux fur inventory. It proves costly to maintain one set of such product inventory to be sold in states with faux fur labeling requirements and another set of inventory destined for states that do not have faux fur labeling mandates. Those state regulations requiring the labeling of so-called "faux fur" or "artificial fur" products have been enacted by: Delaware; Massachusetts; New Jersey; New York; Wisconsin.