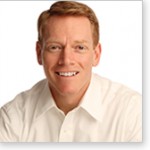 ROI from Visibility Solutions is Clearly There – Here are a Number of Places You can Find It
Today, the vast majority of enterprise-class companies are global. Why? The benefits of sourcing from low cost countries and selling into new foreign markets are too strong to dismiss.

Unfortunately, many still make due with sub-standard global processes and technologies borrowed from domestic operations. Global transportation and supply chain visibility are two such areas.
 Here are some questions to ask yourself to highlight ways you may be losing money without the right processes in place for global shipments.
Over-Reliance On Expedited Shipping
While some shippers must always use expedited shipping because their products are time-sensitive, many organizations use it to compensate when something has failed in the supply chain. Examining opportunities to reduce expedited airfreight and move to ocean freight is always a good cost-reduction strategy for global shippers.
When evaluating this opportunity, ask yourself these questions:
Do I have enough visibility into my inbound shipments against orders to make trade-offs that will still meet customer demand without having to expedite shipments?
Do I need to pay for expedited inbound shipping from my suppliers? Where can I find more lead time in the planning process?
Is my inventory system giving me enough information about ordering timeframes so I can avoid the cost of rush orders?
Through better planning and supply chain visibility, most global shippers can reduce expedited freight by 15 – 20% annually. This translates to significant costs savings for global companies with even moderate shipping volumes.