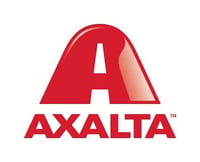 As companies grow and move into new global markets, their trade compliance risks expand alongside their growing customer base. Keeping up to date with import and export regulations and denied party screening can become manually intensive and inefficient. For those reasons, Axalta Coating Systems, a leading global coatings company, has started using Amber Road's Export On-Demand solution.
Axalta develops, manufactures and sells a wide selection of performance and transportation coatings to more than 120,000 customers in 130 countries. The company is enhancing its IT systems for ERP and other technology solutions to control costs and improve efficiency which included a search for a GTM solution deployed in a software-as-a-service (SaaS) module so they could implement very quickly and at minimal IT cost on a global basis.
"As our customer base continues to grow, we needed the ability to address compliance requirements globally and minimize risk without increasing headcount," said Lisa Ross, director, global trade compliance at Axalta. "We found the solution in Amber Road's platform. We look forward to reducing risk and improving efficiencies as we expand."
Amber Road's Export On-Demand is a subscription-based solution available in a flexible software as a service (SaaS) format that can be quickly deployed and configured. Export On-Demand streamlines and automates compliance processes, including screening potential customers against 325 restricted party lists, determining license requirements, performing export compliance checks and generating international trade documents.
Integrated across multiple instances of SAP ERP, Amber Road's Export On-Demand solution also provides Axalta with the ability to screen via file uploads allowing for a fast deployment without increasing headcount.
"We applaud Axalta's commitment to improving its restricted party screening process and look forward to helping them expand the use of global trade management technology to optimize their global trade operations," said Corey Rhodes, vice president of North American sales at Amber Road.
To learn more about Axalta's new trade compliance program, you can read the full press release here. Then, learn how you can improve your own restricted party screening efforts by downloading our white paper below!
This post was published on November 12, 2015 and updated on November 12, 2015.