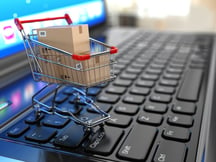 Global business-to-consumer e-commerce is growing leaps and bounds. According to strategy and consulting firm, Accenture, global B2C cross-border e-commerce will balloon in size from $230 billion in 2014 to $1 trillion in 2020.The primary reasons for the booming growth include emerging markets where consumers often find it hard to access coveted products locally and are seeking the convenience of online shopping over brick-and mortar.
This explosive growth has convinced many retailers to embrace e-commerce in order to fulfill the demands of consumers, who have all the power in today's retail environment. However, global sales opportunities also present the challenge to deliver a positive customer experience while combating high shipping fees, hidden costs, inaccurate duties, import and export regulations, and product restrictions.
There have been studies and reports done by the U.S. Postal Service and the International Post Corporation identifying the major challenges in global e-commerce. For postal services to strengthen their competitive advantages in the cross-border e-commerce market, primary gaps must be addressed with a combination of technology, trade compliance knowledge and automation.
The ability of postal services to address this growth opportunity, beyond the meager 1% of total mail volume handled today, requires the implementation of global trade management technology that can put the posts on equal footing with competitive e-commerce delivery providers. To learn more and view the whole op-ed, visit The Sourcing Journal Online.
For more on freiciotnless e-commerce, download a complimentary copy of our full report, Leveraging Global Trade Management for Frictionless eCommerce!

This post was published on September 28, 2016 and updated on September 28, 2016.