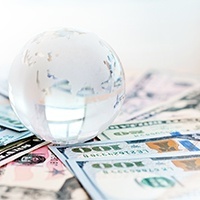 The majority of global trade professionals realize that their company could potentially save millions of dollars annually in duties and taxes by qualifying for various free trade agreements (FTAs). Unfortunately, many organizations fail to leverage even one FTA due to the complex and dynamic regulatory environment associated with each one. Attempting to manually qualify for an FTA can be incredibly daunting, and many of the companies using outdated duty management software could not only be paying millions of dollars more than necessary, but are also suffering from an extreme loss in productivity.
Watch our webinar hosted by CSCMP's Supply Chain Quarterly, Leveraging Free Trade Agreements: The Hidden Savings, to discover how Benjamin Moore and Co. was able to save millions by implementing duty management software. Senior Manager, Import/Export and Customs Compliance at Benjamin Moore & Co. discusses how the global brand was able to vastly improve margins and productivity by automating the NAFTA qualification process. He joined our expert panel of trade compliance professionals to offer insights into:
Existing and new trade agreements as they come into play all around the world
Industry research regarding preferential trade program utilization
Automating supplier solicitation, qualification and certificate management
Managing the audit trail of preferential claims
Each unique FTA has their own specific qualification requirements that are incredibly complex in nature. Discover how your organization can simplify these complexities and save millions by automating the FTA qualification process with duty management software - watch now!

This post was published on December 14, 2017 and updated on December 14, 2017.