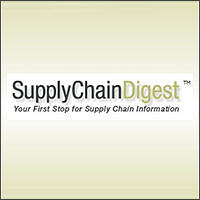 Don't miss out on Amber Road's upcoming webinar broadcasting live on Tuesday, September 24 at 11:30am EDT on Crate and Barrel's Holistic Supply Chain and the Role of Supply Chain Visibility.
During this webinar, viewers will learn how Crate and Barrel has always operated an integrated supply chain from its origin through present day, and how the technology supporting their supply chain has grown to meet new business needs.
Key topics will include:
An overview of Crate and Barrel's import/export operations
Factors driving Crate and Barrel's supply chain visibility requirements
The role of supply chain visibility technology in achieving operational alignment and cost savings
Speakers will include:
Virginia Thompson, Senior Director of Import/Export, Crate and Barrel
Stephanie Miles, Senior Vice President of Commercial Services, Amber Road
Dan Gilmore, Editor, Supply Chain Digest
Join us to garner a greater appreciation of the synergies between logistics, compliance, and financial operations – register for the webinar today!