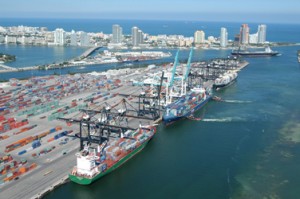 US Customs and Border Protection (CBP) announced that they are aiming to begin the first phase of a Trusted Trader program this fall. The program will enable CBP to better manage supply chain security and compliance by unifying the Customs-Trade Partnership Against Terrorism (C-TPAT) and Importer Self-Assessment (ISA) initiatives:
C-TPAT – a voluntary government-business initiative to improve overall supply chain and US border security. The program establishes supply chain security criteria for members to meet. As part of C-TPAT, CBP is hoping to complete supply chain security mutual recognition agreements with China and Mexico within the next 18 months.
ISA – focuses on Customs compliance. Importers who can demonstrate their ability to manage their compliance through self-assessment are accepted into the ISA program. CBP recently launched the ISA Pre-Certification test, whereby licensed customs brokerage firms participating in the program can evaluate and pre-certify importers applying to ISA.
So how will this new Trusted Trader Program benefit importers? Participating importers will receive a variety of additional incentives such has time and resource savings related to the processing of Customs entries, costs, etc. CBP recently had a working group compile a list of new incentives that would be valuable to Trusted Trader participants. This list is now undergoing a final review by CBP.
For more information on the Trusted Trader Program, please read this Word Trade 100 article and Sandler & Travis Trade Advisory Services' press release.
Are you currently participating in C-TPAT or ISA? Check out this American Shipper 2013 Import Benchmark Study, which surveyed importers on their participation and effectiveness of the programs.