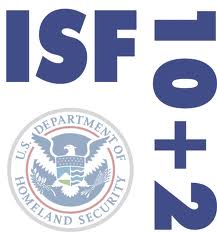 The US Customs and Border Protection (CBP) announced that it will begin the liquidated damages phase of the Importer Security Filing (ISF) on July 9, 2013. These ISF enforcement phases are designed to help CBP make more informed targeting decisions regarding high-risk US-bound cargo.
Starting next month, liquidated damages of $5,000 per violation will be issued for inaccurate, incomplete, or untimely filings. CBP may also withhold the release or transfer of cargo for which an ISF has not been filed. Noncompliant cargo will also be subject to further inspections.
The ISF requires importers and carriers to electronically submit additional cargo information at least 24 hours before ocean freight is loaded onto a vessel bound for the US. It was designed to increase the amount of shipment information available to the CBP in order to better identify potential terrorist threats.
While many shippers have slacked off with ISF compliance, that will all change with the implementation of liquidated damages. According to Albert Saphir, president of ABS Consulting, "responsible importers that spent a lot of time and effort (money) on creating a good and compliant ISF program will receive the benefit they deserve when those importers not compliant will finally need to 'get with the program' or face significant monetary penalties."
For more information, please read this Logistics Management article and CBP's press release.
Is your company prepared to avoid these costly fines? Click here to learn vital facts importers must be aware of to successfully comply with the ISF.
This post was published on June 13, 2013 and updated on February 11, 2015.