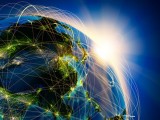 Amber Road, a leading provider of global trade management (GTM) solutions, today announced it has been selected by the Kahala Posts Group (KPG), an alliance of 10 postal administrations around the world, to increase their competitiveness in the international delivery market. KPG member organizations include the Australian Postal Corporation, China Post Group, Correos y Telegrafos SAE, Groupe La Poste, Hongkong Post, Japan Post Co., Ltd., Korea Post, Royal Mail Group, Ltd, Singapore Post Limited and the U.S. Postal Service.
In the agreement signed with the International Post Corporation (IPC) Group acting on behalf of KPG, Amber Road's GTM solutions will help KPG members by enabling them to offer additional international trade tools and services to their customers.
Click here to read the entire press release.