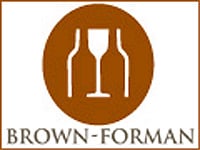 It may be hard to believe that one of the world's largest producers of wines and spirits once lacked visibility of its ocean shipments and carrier performance levels. But back in 2004, Brown-Forman had to rely on the tracking systems of individual carriers to keep tabs on product in transit, with no single platform to monitor the movement of popular brands like Jack Daniel's, Southern Comfort, and Korbel.
Brown-Forman began looking for a software suite that could provide a central repository while navigating the highly regulated alcoholic beverage industry, where strict records are essential. The company picked Amber Road (then Management Dynamics).
Brown-Forman quickly gained some unsettling insights into its supply chain. For example, the company had thought its distributors were taking between three and five days to clear their goods and get them unloaded. However, it sometimes took up to 10 days. With Amber Road's solution, the company was able to determine when its containers were being released to customers.
"It has helped us to secure our supply chain, giving us visibility from beginning to end," says Sherree Hockensmith, International Transportation Manager at Brown-Forman. "We now have tools to slice and dice our data anyway we need to."
The company now knows great deal about the actual services levels it receives from its carriers, and can track its containers from production facilities in Kentucky and Virginia all the way to destination.
To find out more about Brown-Forman's success with Amber Road, please read this SupplyChainBrain feature.
---
You may be interested in the following offer: