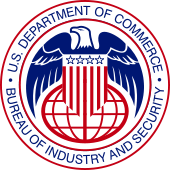 On September 11th, the Bureau of Industry and Security (BIS) proposed tougher requirements on exports to entities on the Unverified List. BIS will be accepting comments on these proposed requirements through October 11th.
The Unverified List identifies foreign individuals and entities who were previously involved in an export transaction for which the US government was prevented from conducting pre-license checks or post-shipment verifications. As a result, US exporters must treat these parties as red "flags" and perform additional due diligence.
The proposed requirements will:
Require US exporters to submit Electronic Export Information (EEI) filings through the Automated Export System for all exports subject to the Export Administration Regulations (EAR) that involve an Unverified List party
Require US exporters to obtain written statements from the Unverified List party for any non-licensed (NLR) reexports or in-country transfers
Prohibit the use of EAR license exceptions when the export, reexport, or in-country transfer involves a party on the Unverified List
Amend the criteria for adding persons to the Unverified List
With these pending requirements, exporters should review their export compliance program to ensure they have a comprehensive screening process in place. Not sure where to begin? Download this white paper on Six Best Practices to Improve Compliance with a Restricted Party Screening Solution.
For more information, please read this press release by Sandler & Travis Trade Advisory Services, Inc.