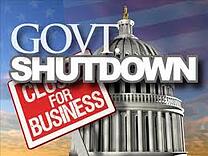 Despite Customs remaining largely staffed during the government shutdown, many companies are seeing their import and export operations screeching to a halt as they hit trade roadblocks from other furloughed agencies.
Here are some of the ways international trade is being impacted:
Most trade data websites are unavailable, including the Harmonized Tariff Schedule, Foreign Trade Regulations, and new trade deficit statistics and data on textile and apparel imports from the Commerce Department
The International Trade Administration (ITA) has suspended all antidumping and countervailing duty investigations and decisions
Pesticide imports to the US have been halted as the Environmental Protection Agency, who has the responsibility of approving them, has furloughed 90% of its staff
Declarations of imports or exports of fish or wildlife must be submitted in paper form to the Fish & Wildlife Service
The Export-Import Bank is not processing applications for export financing
In addition to impacting trade operations, the shutdown has put many potential trade agreement negotiations on hold. The President cancelled a trip to the APEC summit to negotiate a Trans-Pacific Partnership trade agreement in order to deal with the Congress gridlock. The furlough also forced U.S. trade negotiators to pull out of planned talks with the 28-nation European Union that were supposed to begin last week in Brussels.
With no end in sight, the shutdown continues to pose a very serious threat to US trade. However, companies can get the trade information they need from alternative trade sites. Check out this article from World Trade 100 to learn more.
For more information, please read Sandler & Travis Trade Advisory Services 'Update on Trade Effects of Government Shutdown and the Bloomberg article, Shutdown Hinders Talks on Trade Deals, U.S. Official Says.