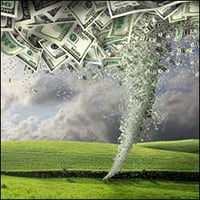 Global trade management is challenging enough, given the complexity of managing and optimizing supply chains today. As global supply chains become increasingly more complex, the challenge of managing the growth while maintaining control increases along with it. Change is constant. However, with Brexit and new U.S. trade and tax policies soon to take effect, companies must be prepared before it's too late.
Join Aberdeen Group and Amber Road on Wednesday, June 28 for a webinar entitled, Is Your Organization Ready for the Challenges of Global Trade?, to gain an understanding of the current and future global trade issues facing organizations. Key topics will include:
Current challenges facing organizations involved in global trade

Maturity level of these organizations from a Best-in-Class perspective

Capabilities and technology adoption to address changes on the horizon

Actions to address gaps in your company's readiness to prepare before it's too late
We will also discuss the findings in Aberdeen's new analyst report, Global Trade Technology Adoption: Is Your Organization Ready for the Pending Changes?, and how global trade management software can help improve compliance costs and handle trade and tax policy changes with agility.
Ensure you are prepared to recognize, understand, and proactively handle the coming global trade challenges - register for this upcoming webinar today!

This post was published on June 21, 2017 and updated on August 3, 2017.