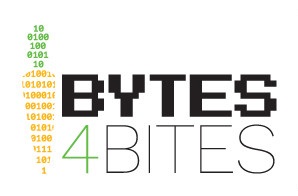 In the inaugural Bytes4Bites fundraiser to benefit the Food Bank of Central & Eastern North Carolina, Amber Road raised the equivalent of 53,753 meals for those in need. Amber Road's Raleigh office hosted the Food Bank's Bytes4Bites competition to expand upon 13 years of hunger relief efforts by inviting other technology firms in the Research Triangle Park area to participate.
Among an impressive showing from all participating companies, Amber Road donated 1,330 pounds of food and $10,527 in cash donations. The food and funds combined will provide 53,753 meals to the community – an average of 632 meals per employee in Amber Road's Raleigh office.
Amber Road has supported the Food Bank of Central & Eastern North Carolina for thirteen years, previously hosting an annual internal "Souper Bowl" challenge where employees competed on behalf of their favorite team to win the Super Bowl. Since 2007, the company's efforts provided 149,694 meals for the Food Bank.
This year's Bytes4Bites featured a virtual food drive, which allowed the Food Bank to leverage monetary donations in addition to food donations. For each dollar collected, the Food Bank can provide five meals to those in need.
51,731 Wake County students receive free or reduced price lunches, according to the public schools of North Carolina. The meals donated through Bytes4Bites, including a combined 1,093 jars of peanut butter, will help with food insecurity this summer when students are not in school.
"We are so thankful for the incredible support the Food Bank received from the Triangle tech community during this inaugural Bytes4Bites initiative," said Amy Beros, Vice President of Development at the Food Bank. "These companies are dedicated to their communities, and the meals raised will go a long way toward overcoming hunger. Amber Road is a long-standing leader in the fight against hunger, and we congratulate them on their win!"
About Food Bank of Central & Eastern North Carolina
About the Food Bank of Central & Eastern North Carolina The Food Bank of Central & Eastern North Carolina is a nonprofit organization that has provided food for people at risk of hunger in 34 counties in central and eastern North Carolina for more than 35 years. The Food Bank serves a network of more than 800 partner agencies such as soup kitchens, food pantries, shelters, and programs for children and adults through warehouses in Durham, Greenville, New Bern, Raleigh, the Sandhills (Southern Pines), and Wilmington. In fiscal year 2017-2018, the Food Bank distributed nearly 70 million pounds of food (over half of which was perishable) and non-food essentials through these agencies. Sadly, hunger remains a serious problem in central and eastern North Carolina. In these counties, more than 600,000 people struggle to access nutritious and adequate amounts of food necessary for an active and healthy life. foodbankcenc.org. Stay connected with what we're doing in your community!
This post was published on June 18, 2019 and updated on June 18, 2019.