As the world's largest exporter and second largest importer, China offers many trade opportunities for companies. However, significant challenges still exist, making it difficult to conduct China global trade share.
With China being an attractive location for sourcing and manufacturing goods, it's crucial to understand the impact of cross-border documentation, licensing requirements, and export compliance with local regulations on supply chain performance.
Check out the infographic below to gain a better understanding of China trade operations. You can also download a PDF of this infographic by clicking here.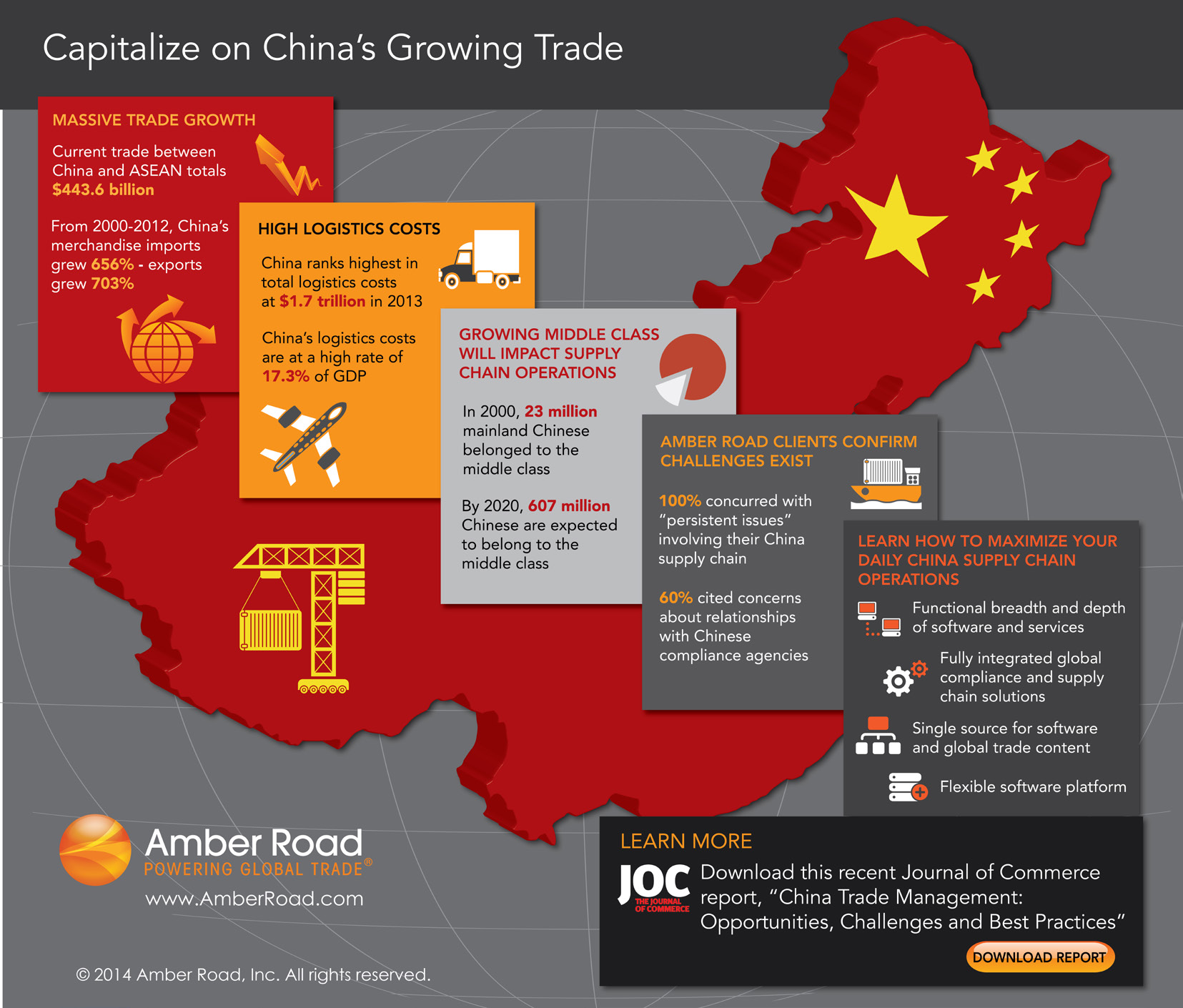 Want to learn even more about China trade management? Download Journal of Commerce's China Trade Management: Opportunities, Challenges and Best Practices report to learn the ins and outs of China's global trade regulations and how you can take advantage of this growing economy.