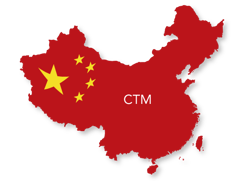 The China General Administration of Customs released GAC 2016 Circular 20 on March 24, 2016 to change Customs declaration filing requirements with an effective date of March 30, 2016.
So how does this affect your organization and what should you do to ensure trade compliance?
Well, despite an incredibly short lead time, Amber Road has already incorporated all of these changes into our China Trade Management (CTM) solution to help you ensure compliance with the new requirements! We have coordinated with our customers and their brokers to complete the adjustments in time for these Customs modifications.
The declaration filing changes specified in the Circular 20 have significant declaration and post-clearance audit impacts on multi-national companies that conduct related party transactions with their China operating units. Therefore, it is extremely important for you and your organization to be aware of these changes before conducting any further transactions.
To further assist you, we've constructed a relevant and helpful guide that discusses:
Related party transaction declaration
Additional filing changes
Operational notes and suggestions for companies
You can also download Journal of Commerce's report, China Trade Management: Opportunities, Challenges and Best Practices, for additional information on the various challenges in China trade operations, unique ways to overcome them, and helpful tips you can incorporate to take advantage of this booming economy.

Feel free to leave a comment or contact us with any questions or concerns regarding this new policy update.