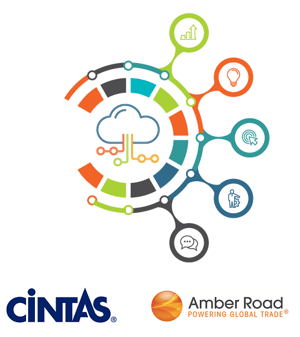 Cintas Corporation, a leader in their industry, has launched Amber Road's GTM solution suite. Once fully implemented, the solution will streamline Cintas' import and export operations, by creating real-time, collaborative and fully standardized digital trade activities.
Cintas will implement Amber Road's Global Trade Management solution suite, including the Trade Import, Trade Export, and Trade Agreements modules.
Cintas selected Amber Road for three key reasons: its digital platform for global trade management; its ability to integrate with SAP; and its superior expertise in global deployments.
"Today, there are a myriad of business and market pressures facing U.S. companies, and it has become even more critical to adapt to advances in supply chain to edge out the competition," said Jim Preuninger, CEO of Amber Road. "By deploying a digital model of its global supply chain, Cintas will be able to drive significant value throughout its entire organization, saving time and reducing costs."
About Cintas
Cintas Corporation helps more than one million businesses of all types and sizes get Ready™ to open their doors with confidence every day by providing a wide range of products and services that enhance our customers' image and help keep their facilities and employees clean, safe and looking their best. With products and services including uniforms, mats, mops, restroom supplies, first aid and safety products, fire extinguishers and testing, and safety and compliance training, Cintas helps customers get Ready for the Workday®. Headquartered in Cincinnati, Cintas is a publicly held Fortune 500 company traded over the Nasdaq Global Select Market under the symbol CTAS and is a component of both the Standard & Poor's 500 Index and Nasdaq-100 Index.
You can read the full press release here. Learn more about the benefits of a digital platform for global trade in the video below!
This post was published on February 4, 2019 and updated on February 4, 2019.