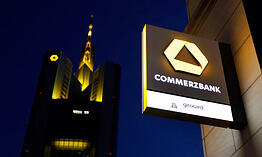 According to a recent Reuters article, Commerzbank AG, Germany's second largest lender, has been ordered to pay $1.45 billion to U.S. authorities. This large fine comes after Commerzbank was accused of laundering money through the United States financial system on behalf of black-listed entities – a big mistake in the eyes of U.S. prosecutors. This signifies the importance U.S. Officials put on restricted party screening and strict compliance with these regulations.
Unfortunately, while Commerzbank is a long standing establishment, this is not the only compliance issue they have run into. U.S. authorities also found the bank did not comply with U.S. laws which require reporting suspicious transactions stemming from an accounting scandal at Japan's Olympus Corp.
The United States is sending a message loud and clear. "Financial institutions must heed this message: banks that operate in the United States must comply with our laws, and banks that ignore the warnings of those charged with compliance will pay a very steep price," U.S. Assistant Attorney General Leslie Caldwell stated. This case directly reflects the increasing importance of individual employee liability and the stress on compliance within an organization.
Read the full Reuters article here to learn more on the Commerzbank fraud case.
Does the Commerzbank case have you thinking of ways to improve your company's compliance program? Check out our white paper Six Best Practices to Improve Compliance with a Restricted Party Screening Solution.
This post was published on March 17, 2015 and updated on March 17, 2015.