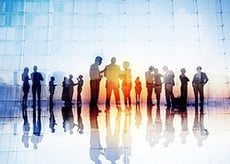 In today's growing fashion industry, companies must meet their customers' demands as efficiently as possible while containing costs and reducing risk. But where should you start?
This global fashion accessories manufactuerer and retailer operates in over 1,000 stores worldwide. As a producer of high-quality products they sought to reduce their material liabilites; which represented a whopping annual cost of $17 million across all of their suppliers!
Amber Road's new Customer Value Summary, Global Fashion Accessories Manufacturer and Retailer, details the journey this manufacturer took and the resulting benefits they attained from implementing Amber Road's Material Management software.
Amber Road was able to help them achieve substantial cost-savings and:
Reduce material liability costs by 32% in the first three years

Increase overall efficiency by 50% by optimizing material commitments

Centralize and automate all of their data and processes into a single solution

Closely manage the demand forecast, actual orders, raw material reservations, and material usage
Our solution also helped facilitate communication and collaboration with all of their Tier One and Tier Two suppliers. In our recent Trade Trends Report with AAEI, we found that 45 percent of the companies surveyed had over 50 Tier 1 suppliers - and these are just tier 1, with many companies having up to five tiers in their supply chain! This can be a very complex challenge, to say the least...
Luckily, Amber Road's solution helps companies improve supplier collaboration and management processes and effectively communicate the details of the product's design, materials, and other specifications with all parties. Managing your materials doesn't have to be complicated - download this Customer Value Summary to learn more!

This post was published on November 15, 2017 and updated on November 15, 2017.