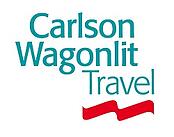 Talk about a Cuban Export Crisis….CWT B.V., a Dutch travel agency, has been fined $5.9M by the U.S. government for violating the trade embargo to Cuba. CWT's violations took place from August 8, 2006 to November 28, 2012 and involved trips to Cuba by 44,430 people.
But why, you might ask, is a Dutch company getting fined by the U.S. government? In 2006, CWT became majority-owned by U.S. entities and thus subject to the U.S. Trading With the Enemy Act. CWT continued doing business with Cuba, but without obtaining the necessary licenses issued by Treasury's Office of Foreign Assets Control (OFAC).
CWT is a "commercially sophisticated international corporation and travel services," the Treasury statement noted, "but failed to exercise a minimal degree of caution or care regarding its obligations to comply with OFAC sanctions against Cuba."
CWT found out the hard way that export license management is a tricky task and comes with a high risk of noncompliance. Automating license determination and management is one of the easiest ways to ensure that your company is compliant.
For more information, please read this Miami Herald article.
This post was published on April 28, 2014 and updated on February 6, 2015.