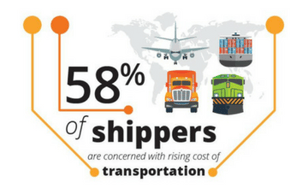 In a 2017 American Shipper Report on global sourcing, 58% of shippers indicated that their biggest concern today is rising transportation costs. Shipping rates are climbing much faster than in the past, mostly due to heightened consumer expectations of fast home deliveries. An expanding network of inventory distribution points adds further strain on supply chain professionals.
Managing every stage of a shipment is very complex and often involves multiple contracts with different ocean, air, rail, and trucking carriers. Freight rates and accessorial levels regularly change, making it challenging for even smart logisticians to calculate entire shipping costs and identify errors. Manually updating contracts and carrier data also contributes to the complexity. A transportation management system (TMS) can help manage the complexity and variability of estimating shipping costs and coordinating transportation carriers. However, most TMS solutions only support some types of carriers across ocean, air, domestic trucking, and less than truckload (LTL) shippers.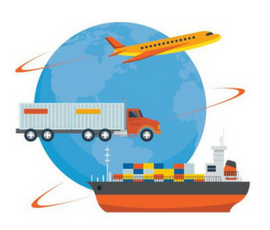 Amber Road provides a single multi-mode solution that covers all shipment modes and types, including ocean, air, rail and truck. Our carrier contract and rate management capabilities enable shippers to make accurate and economical decisions, effectively managing the complexity of varying costs and changes to service contracts. Some of the key values our cloud-based platform delivers include:
In today's current environment of frequent global trade shifts, transportation management is becoming more critical for companies but also more time-consuming and costly. Learn more about how our automated on-demand solution can help you find the most advantageous and cost-effective routes across numerous contracts.
This post was published on May 17, 2018 and updated on May 17, 2018.