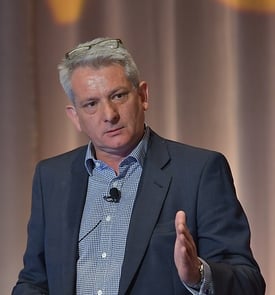 Supply chains are changing fast. While there has been little change in the physical movement of goods, customer expectations have risen alongside the Internet of Things, data analysis, the cloud, sustainability, and other competitive pressures. B2C trends are driving B2B; ease, reliability and transparency are now standard requirements. Business needs to reflect on this strategy and focus on growing in a digital world.
Next month, executives at the SCM World Leaders Forum - the annual retreat for the world's supply chain and operations elite in London - will discuss "Mastering the Matrix" of the digital supply chain. Joining the discussion will be Charlie Jenkinson, former vice president of operational excellence at Electrocomponents, as he presents on "Creating a Digital Supply Chain."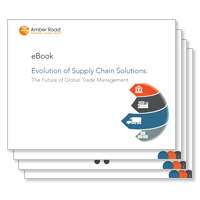 Charlie will outline the journey of developing a digital supply chain strategy. The story begins with understanding customer needs, defining the future requirements, and concludes with the strategic implementation plan. This strategy requires new levels of connectivity, agility analytics, and end to end visibility. A digital supply chain puts the customer at the centre but must also enable cost savings and a profitable response.
Leaders must also challenge traditional organisational boundaries. It forces working across all points of the end to end supply chain, impacting Sales, Product, Operations, Finance, and IT, and necessitates a review of a company's operating model – its processes, KPIs and accountability.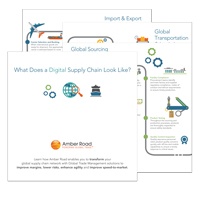 Charlie's presentation will take place on Wednesday, July 12, at 11:35 AM. Leaders Forum delegates are encouraged to add this transformative session to their agenda in the planning portal here. Aren't lucky enough to be attending the Forum this year? Check out our brochure, What Does a Digital Supply Chain Look Like? or our new ebook, Evolution of Supply Chain Solutions: The Future of Global Trade Management.
This post was published on June 12, 2017 and updated on August 8, 2017.