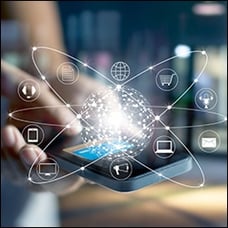 Were you unable to make it to the 2017 AAEI Annual Conference in Austin, Texas? Or maybe you did attend but you would like to review the themes and updates discussed in the show? Either way, we have you covered!
Amber Road's Global Trade Academy sent faculty to the AAEI Conference to take notes for you. They took notes during all of the sessions, and we will share the event highlights during our upcoming webinar, Did You Miss the AAEI Annual Conference? Catch Our Key Takeaways! on July 13 at 3:00PM EDT. Join Suzanne Richer, Director of Amber Road's Global Trade Academy, as she retouches the following themes:
Drawback - how you can benefit under new rules
eCommerce and its impact on supply chains
Forced labor
Politics and the changing environment of FTAs
Visibility in the supply chain - how far back do you need to go?
This webinar will be an excellent resource if you did not attend, and for anyone who attended and is responsible for updating their team. Invite your colleagues and learn together!
This post was published on July 7, 2017 and updated on October 2, 2017.