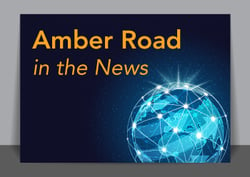 As uncertainty, complexity, disagreements, and disruptions continue to plague global trade, companies must be even more diligent and use every tool they can to keep their supply chains running smoothly. One of the most important factors is visibility – full visibility with the capability to see and control every critical aspect of the supply chain. In the articles below which appeared in industry publications, Amber Road's subject matter experts offer some best practices to gain better visibility and control across the supply chain.
Visibility & Mitigating Risk in Sourcing Journal
Everyone in the apparel industry is talking about visibility but it's unclear how much progress is being made in this area. In the meantime, any number of environmental, labor, and geopolitical risks threaten to derail brands and retailers that are unprepared to handle unexpected problems. Amber Road talks about building agility, navigating tariffs, and what it means to create a "glass pipeline," or visibility into the entire supply chain.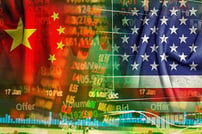 Apparel Sourcing Amid Trump Trade Tweet Uncertainty in just-style
How do companies prepare when trade policy can apparently change with one presidential tweet? Diversify sourcing to mitigate such risks and related costs – and turn uncertainty into an opportunity to make supply chains stronger, say US industry experts from Amber Road, and others.
E2open Acquires Amber Road to Offer Cloud-Based Supply Chain and Trade Solutions in Sourcing Journal
Leading supply chain management platform E2open announced plans this week to acquire global trade management software company Amber Road.
USMCA Could Be Promising for Apparel and Footwear in Sourcing Journal
Last year heralded the new USMCA trade agreement, shifting the US, Canada, and Mexico into a new relationship for continued global commerce. Learn what companies can do to set themselves up for USMCA success.
Three Steps to Managing Bonded Inventory Through Brexit Disruptions in SupplyChainBrain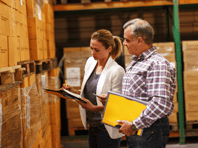 Global trade is experiencing unprecedented levels of uncertainty, disagreement, and confusion, resulting in renegotiations of trade agreements and tariff increments. The prospect of future disruptions in the supply chain brings diverse risks to the operation of businesses, especially to inventory management.
Can You See Me Now? Supply Chain Visibility in Inbound Logistics
New technologies and advances in existing tools are helping companies gain greater supply chain visibility.
Cargo Threats Need Closer Attention in Supply Chain Digest
The global market for air cargo security equipment is forecast to grow exponentially in the coming years because of mounting security concerns. But the global logistics industry is challenged with global trade regulations related to Know Your Customer (KYC) screening and compliance. New cargo screening algorithms are available to streamline the product screening process and provide the right level of detail.
Shipment Identification Simplified with Amber Road's Cargo Screening Solution in Global Trade Magazine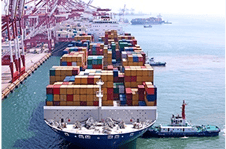 Global logistics providers seeking a unique solution to overcome challenges related to trade regulations – such as Know Your Customer – and trying to avoid fines and penalties, should look no further than Amber Road's recently launched Carrier Cargo Screening Solution.
Supply Chain Management Solutions 2019 in Consumer Goods Technology
If you're looking to buy or just window shopping, the latest Supply Chain Management Solutions guide magazine has ranked 24 solution providers in their recent publication. Learn who has the best planning, visibility, or execution capabilities.
Manufacturers Need Tools to Adapt to USMCA in American Shipper
Manufacturers should prepare for increased regional value content for the automobile sector, Amber Road speakers said during an American Shipper webinar.
To catch up on Amber Road's press coverage, check out our Press Room and stay tuned for our monthly coverage.
This post was published on May 31, 2019 and updated on May 31, 2019.