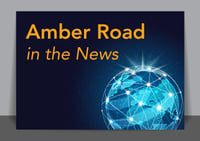 Autumn is here, which means the holiday shopping season is just around the corner. The store shelves are already stocked with some Christmas holiday goods, which signals that the products are already sitting in the local DCs and stores. Companies aren't wasting time to get the holiday shopping season underway, and better inventory management will give them some extra advantages this season. It's also important to understand why product testing matters in today's complex safety and compliance world, and how to keep from being blindsided by custom laws and regulations. Amber Road's subject matter experts provide best practices across the supply chain in a range of published articles from industry publications.
Don't Take a Holiday from Inventory Management in Talking Logistics:
The holiday season is rapidly approaching, and retailers are jostling to take advantage of a growing economy and increased consumer confidence. Increasing sales is one way to mitigate potential negative impact on the bottom line and weathering the storm.
Global Trade: Why Does Product Testing Matter? in Inbound Logistics:
As global trade increases in complexity, global safety and compliance standards have to adapt to keep pace. One important aspect that directly impacts consumer safety is product testing, where companies should develop strong testing and compliance programs.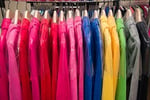 How to Handle the Hem and Haw of Inventory in Just-Style:
As consumer buying habits and demands become ever more complex, inventory management is key to ensuring companies can quickly respond to any fluctuations in customer demand and maintain the flow of product availability.
IoT Enhances In-Transit Shipment Visibility in Logistics Viewpoints:
While IoT is commonplace in many homes/offices, it's also becoming an integral part of supply chains offering advantages to expand existing capabilities for more responsive and manageable supply networks.
Industry Uncertainty Demands New Strategies for Costing in Sourcing Journal:
Global trade has never been a simple, straightforward endeavor, but recent fluctuations in tariff and trade policies have made it more complicated than ever. The best strategy to avoid getting caught by surprise is to use technology to conduct "what-if" costing scenario simulations.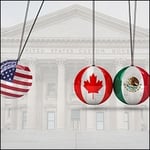 Out with NAFTA In With the "US-Mexico-Canada Agreement" in SupplyChain 247:
Just before the midnight deadline on September 30, the US and Canada struck a deal on trade and announced the framework for a new, revised NAFTA — now known as the United States-Mexico-Canada Agreement (USMCA). Amber Road's Gary Barraco talks about what that means for the industry.
Don't Be Blindsided by Customs Law & Import Regulations! in IndustryWeek:
Follow these best practices to reduce risk within your global supply chain.
100 Great Supply Chain Partners of 2018 in SupplyChainBrain:
A truly great supply chain partner is one who knows precisely which ingredients companies need to make operations successful — and those that can be skipped. SupplyChainBrain readers tell the publication about thousands of these great partners, which they then publish the top 100 most-nominated — a list that Amber Road is featured.
To catch up on Amber Road's press coverage, check out our Press Room and stay tuned for our winter coverage!
This post was published on October 30, 2018 and updated on October 30, 2018.