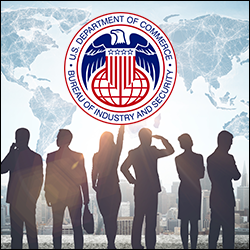 The Bureau of Industry & Security's annual Update Conference wrapped up last week in DC, where government officials and industry leaders learned and exchanged ideas about export control issues. Attendees discussed hot topics such as trans-shipments, national security, end user errors and enforcement, and the ZTE penalty - the largest ever assessed.
Were you unable to make it to DC for BIS Update this year? Or did you attend, but would like a review of the themes and updates from the show?
Amber Road's Global Trade Academy sent faculty to take notes for you! We attended all of the sessions, and we will share highlights from the update during our webinar tomorrow, where Suzanne Richer, Director of Amber Road's Global Trade Advisory Practice, will discuss:
Trends and current issues in export controls
Goals and strategies for enforcement and their targeting techniques
Data sharing within ACE and AES
Changes in regulations and their impact on your firm
This webinar will be an excellent resource if you did not attend, and for anyone attending who is responsible for updating their team. Invite your colleagues and learn together!
In the meantime, don't allow your export management to fall behind. Ensure that you're ready for the new ACE Single Window PGA requirements by reading our new ebook:
This post was published on October 9, 2017 and updated on October 9, 2017.