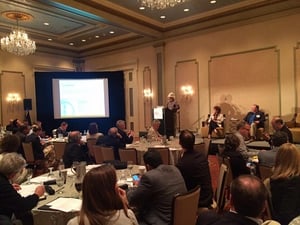 This year's Sourcing, Customs and Logistics Conference, hosted in New Orleans by the American Apparel and Footwear Association, was all about innovation – so go ahead and add "innovate" to your to-do list. But what does that mean, exactly? How do you ensure that a multi-national organization outwits, out-produces, and outsells nimble newcomers to the apparel and footwear marketplace?
Luckily, a fantastic lineup of retailers, wholesalers, shippers, service providers and brands shared their strategies for driving innovation, especially in the areas of product development, global sourcing, logistics and trade compliance. Here are our top 5 takeaways:
1. Be a master of supply chain, not retail
Take UNIQLO for example. They have mastered the supply chain, with limited, well-researched SKUs, quick time-to-market, and almost no duties – and have seen double-digit growth. Rick Helfenbein, CEO of AAFA, stressed that the "how" outweighs the "what." 62% of all logistics cost is transportation, a number that only grows with increasing East Coast demand for Asian goods. Also remember that productivity rates matter more than outright cost – while Bangalore suppliers may be cheaper per item than China's, for example, they may not match in efficiency and output.
2. Be a sourcing pioneer
Asia isn't the only place to source goods. Africa is one of the world's biggest untapped resources. By 2035, the working-age population in the region is expected to be as large as China's is today – more than 900 million people. While it's caught the attention of the apparel industry, the continent presents numerous challenges. For example, the area has vast water resources, but lacks the infrastructure to store it. Security in the region also poses a huge threat, as ISIS, Boko Haram, and Somalian pirates add significant risk to many ports.
As noted earlier, long lead times from Asia present a challenge for growing East Coast demand for goods, while lead times from East Africa are slimming to about 25 days. However, infrastructure again poses a problem. While many African governments (and China) have invested in building ports, roads, and electrical grids, big companies looking to operate in the region may often have to provide assistance as well as train their own workforce, according to Brian Moore of Maersk Line.
The African Growth and Opportunity Act (AGOA) has enhanced market access to the US for many sub-Saharan African countries, and should help develop this growing region. However, keep in mind that not all African countries are members of AGOA, nor do all AGOA members qualify for extra duty-free perks like third-country fabrics or apparel.
Maristella Iacobello, Vice President Customs Compliance & Government Relations at PVH Corp, made a great point about taking on the risks associated with sourcing in Africa: you can either be a pioneer or a prospector in Africa. The risks – and rewards – go to the pioneers.
3. Collaborate with production from the beginning
Companies usually design a product, then hand off the specs to production once everything is finalized. That's not the best way to approach the design-production relationship, according to Mala Brindisi, Executive Vice President of Supply Chain at Spanx. Instead, the design teams needs to collaborate with factories and other production partners from the very beginning to innovate with what's possible. You can avoid certain mishaps this way – what if you accidentally call for an activewear item to be made with dry-clean only fabric? – but you can also design some fantastic products from the ground up.
Barry McGeough, Chief Innovation Officer at PVH Corp, stresses that this sort of relationship is crucial as wearable tech and apparel continue to grow. The production end of design can also lead to some pretty neat discoveries: a startup called Bolt has genetically engineered spider silk, and the Department of Defense has even partnered with MIT to investigate revolutionary fabrics, which are stronger than Kevlar, lightweight and flexible.
4. Proactively manage your supply chain risk
79 countries rate severe or high for cargo theft, including the US – that's $22.6 million in damages from cargo theft alone. We all know and screen our suppliers and partners, but do you know if and when they subcontract out their work? You may not have visibility into these added layers in your supply chain, but they can add significant risk to product safety, regulatory compliance, and even human rights violations.
Yvette Estrada, Trade Compliance Associate Director at JCPenney, shared her company's strategy for maintaining strong supply chain security. It all begins with C-level support, she says, from which your company can establish a factory security assessment program, a country risk matrix, and an additional seal for high-risk countries. With a proactive risk management program, JCPenney has seen lower exam rates, a more efficient flow of products, and prioritized assistance from the CBP and OGAs/PGAs.
Diversification in your supply chain can reduce risk as well. One panelist discovered that while she sourced from 10 different overseas factories, they all consolidated their shipments into one ship, a risky strategy. Additionally, port closures and other bottlenecks can cause a wave of delays. If west coast ports fail, do you have experience and knowledge of other ports, like the port of New Orleans?
5. Stay on top of regulations: TPP and beyond
Travel goods, footwear, and apparel will all go duty-free under TPP, but on different schedules. You also need to continue to be careful about rule of origin and other peculiarities. US regime change will also affect the TPP, as President Obama is unlikely to get everything passed in his remaining time in office. For now, identify priorities, seek clarification on certain parts of the agreements, and identify compliance of your factories and suppliers.
There are other deals on the table as well: The Generalized System of Preferences (GSP) will soon diversify sourcing of travel goods from 120+ developing countries and significantly reduce duty costs.
The apparel and footwear industry faces many pressing challenges in the years ahead, but as last week's conference reminded us, innovation is key to success. We're glad we were able to support such a great forum for brand leaders to share the ways they plan to innovate!
Amber Road also sponsored the Welcome Reception for the conference at the famous ACME Oyster House in the historic French Quarter of New Orleans. Check out our Facebook album from the event!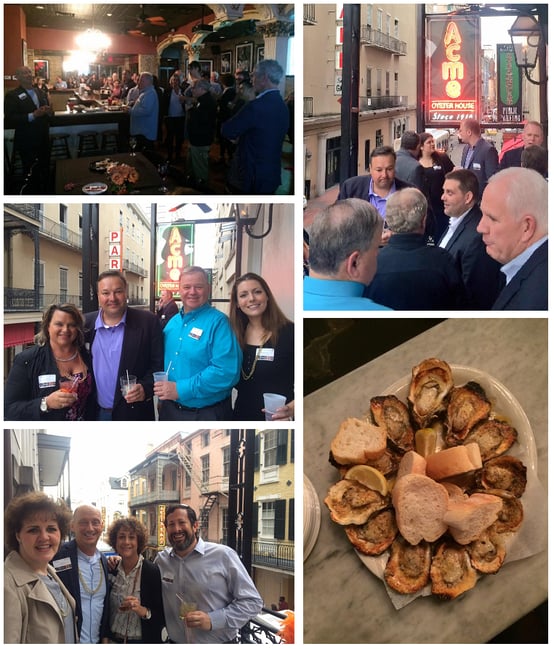 AAFA has made the conference slides available to all AAFA members at this link. If you'd like to learn more about some of the biggest trends in sourcing, download Supply Chain Digest's new benchmark report: 2016 Global Sourcing & Trade Management.
This post was published on April 21, 2016 and updated on November 2, 2017.