e-Commerce has revolutionized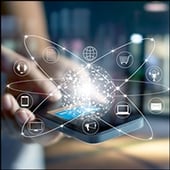 business-to-consumer sales, resulting in a newly empowered consumer – one with higher expectations for the retail shopping experience. For organizations to stay ahead of the curve that is e-commerce, primary gaps must be addressed with a combination of technology, trade compliance knowledge, and automation.
Join us for a complimentary webinar entitled, e-Commerce Impacts Global Trade: 2017 AAEI e-Commerce Benchmark Report,on Tuesday, February 14th at 1:00pm EST as we discuss a report conducted by AAEI and Amber Road. The e-Commerce benchmark report includes a recent survey in which over 250 supply chain professional were asked about the adjustments they have made to the upsurge in e-commerce sales.
Marianne Rowden, President and CEO at AAEI and Gary Barraco, Director of Global Product Marketing, Amber Road will address the key building block capabilities needed to create a successful e-commerce infrastructure. Topics will include:
The recent report that supports the growth of e-commerce

Key building blocks for a successful e-commerce infastructure

How automation can improve your e-commerce operations

You can also download the 2017 AAEI Benchmark Report to learn how your company can simplify operations, address common challenges, and provide your customers with a positive online shopping experience.
"While the disruptive force e-commerce has on the economy appears most prominently in the retail sector, this latest digitalization of trade will continue to change industry trade patterns and product distribution for years to come," explains Marianne Rowden, president and CEO, AAEI. "With growing internet penetration, a consistent customer shift from store to web shopping, and the proliferation of smartphones and tablets, the growth of online shopping is massive." Fifty-one percent of survey respondents experienced an uptick in sales through this channel.
The report draws on data from a January 2017 survey of over 250 supply chain professionals; manufacturers, shippers, logistics providers, and other related service providers. Some notable data points include:
75% have an online sales channel
65% of those who don't have existing online channels are now planning to implement them in the near future
Nearly 36% experienced shipping/transportation challenges that impact retailers' ability to achieve strategic goals and objectives
The Consumer Product Safety Commission (CPSC) accounted for the largest percentage of delays for imports
Cybersecurity was the top concern for shippers, followed closely by changing global trade regulations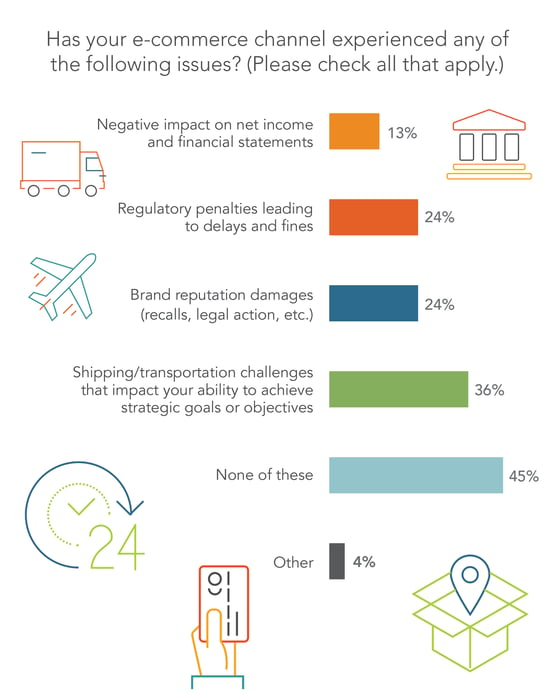 e-Commerce isn't new, but it has reached a critical mass to significantly impact global trade. According to the report, e-Commerce has revolutionized business-to-consumer sales, resulting in a newly empowered consumer with higher expectations for their retail shopping experience.
"While there is clearly a large market opportunity associated with global e-commerce, there are challenges identified in the report that companies must face to create a successful e-commerce infrastructure," says Gary Barraco, director, global product marketing, Amber Road. "To stay ahead of the e-commerce curve, companies must address primary gaps with a combination of technology, trade compliance knowledge, and automation."
This post was published on February 8, 2017 and updated on June 16, 2017.