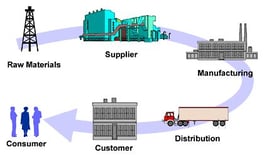 The retail industry was an early adopter of low-cost sourcing strategies. Most retailers are now also looking to improve the efficiency of their import operations to reduce cash-to-cash cycles and lower total delivered costs. They have always faced long lead times and variability, but these issues are magnified given the proliferation of products and the global effect of natural disasters on supply chains.
Amber Road is excited to sponsor and speak at the RILA Supply Chain Conference from February 12 – 15 in Orlando, Florida. This conference will focus on the latest industry trends and technologies in transportation, distribution, international logistics & sourcing, supply chain planning software, omnichannel, and much more!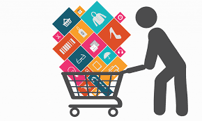 Global e-Commerce is growing by leaps and bounds, particularly in emerging markets, where consumers can find it hard to locate affordable imported products in local shops. Join us during the Monday evening networking reception, where Vincent Ramundo, Solutions Consultant at Amber Road, will speak in the International Sourcing Hub about enabling retail for e-Commerce.
Don't miss out this year to learn more about retail supply chains! In the meantime, download this white paper to learn how a GTM solution can help transform and manage your company's e-Commerce operations.

This post was published on January 27, 2017 and updated on January 27, 2017.